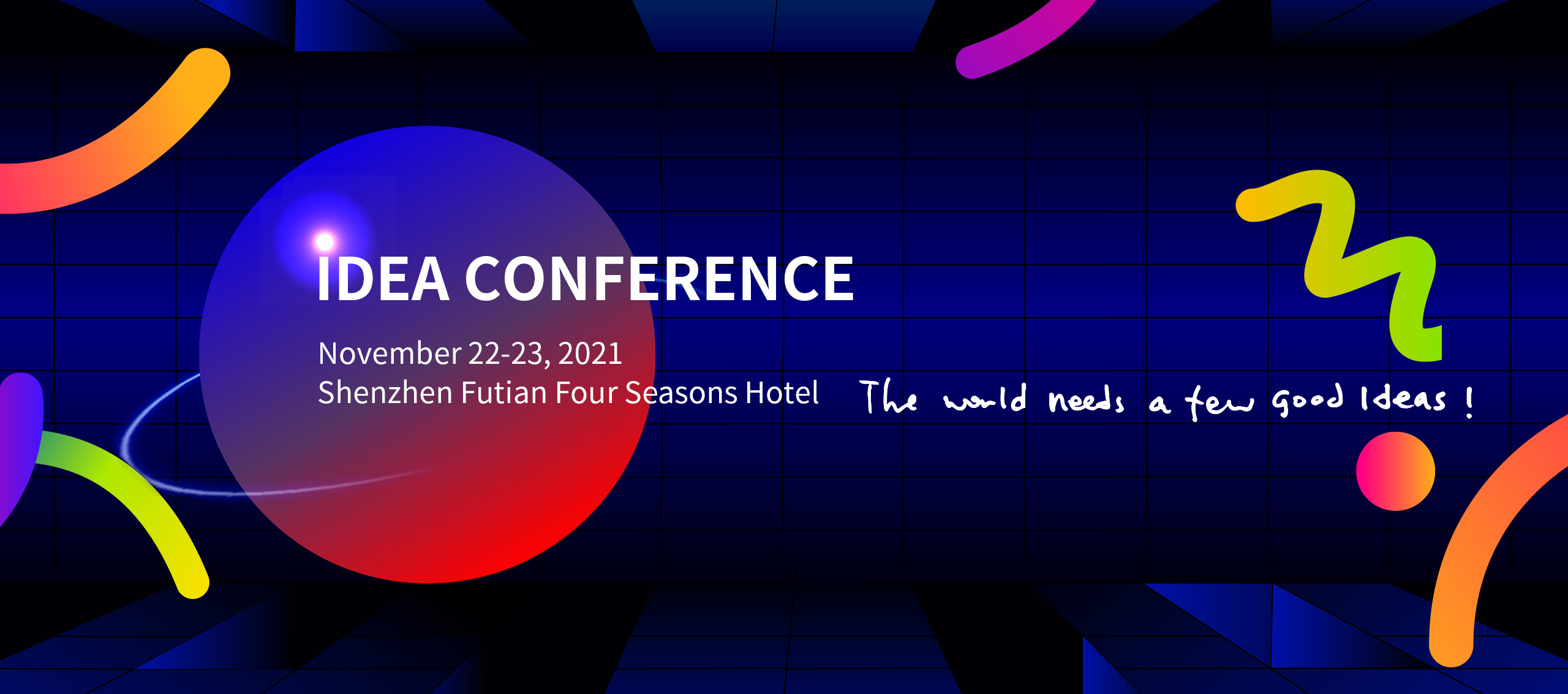 IDEA Conference is co-organized by the People's Government of Futian District (Shenzhen), Science and Technology Innovation Bureau of Futian District (Shenzhen), and the International Digital Economy Academy ("IDEA").
IDEA CONFERENCE
·IDEA Annual Meeting on science and technology
·Gather the world's smartest talents to spark the most thought-provoking conversations
·Inspired by ideas from research and industry to explore a better digital future for Shenzhen and the Greater Bay Area
IDEA Conference was initiated by Dr. Harry Shum, the founder and chairman of IDEA, member of the US National Academy of Engineering, fellow of the UK Royal Academy of Engineering, and former Executive Vice President of Microsoft Corporation. The Conference serves as part of IDEA's broader efforts to build a platform of impactful scientific and technological advances that engages the world's foremost scientists, entrepreneurs and policymakers.
Based on the actual conditions of the digital economy, the Conference will bring together top AI researchers, scientists and engineers, and prominent entrepreneurs to spread ideas and improve collaboration. The Conference aims to stimulate the integration of technology and industry, to promote the convergence of new ideas, new technologies, new talents, and new businesses in Shenzhen, and ultimately, contribute to the prospective trillion-level digital economy in Shenzhen and the Guangdong-Hong Kong-Macao Greater Bay Area.
IDEA Conference 2021 will be held in Futian, Shenzhen on November 22-23, 2021. The first IDEA Conference will showcase the research and innovation milestones achieved by IDEA in the past year, and also, invite attendees to share ideas on cutting-edge technologies and development trends in the fields of artificial intelligence.
48 hours of thought-provoking dialogues
Full coverage of trending AI topics
Gathering of 40+ industry leaders
10+ forums on frontier technologies
Milestones achieved by 5 core research centers
Fireside chats with
3+ CTO labs